San Francisco Divorce Attorney
Affordable Attorney's Fees | Initial Consultation
Keith F. Carr is an affordable San Francisco Divorce Attorney. The Law Offices of Keith F. Carr charges affordable attorney's fees for divorce. Do you and your spouse have an uncontested divorce case?
An uncontested case means that you and your spouse agree on most (if not all issues) involved in a divorce, and you both wish to settle those issues so that the court can issue a divorce judgment without a trial or hearing. Read more about Divorce Settlement.
Whether contested or uncontested, our office submits and files all documentation, advises you on important legal issues, and monitors the divorce case to make sure the court signs the divorce judgment.
Compare Attorney's Fees
Attorney Keith F. Carr charges an affordable fee for uncontested divorce cases when compared to other lawyers who charge a substantial premium fee, $8,500 to $15,000 for even a simple divorce case. As an affordable San Francisco divorce attorney, the Law Offices of Keith F. Carr charges only a fraction of this fee that other lawyers charge for a simple, uncontested divorce case.
We offer a confidential telephone consultation, divorce evaluation, and office consultation. We will include a quote of attorneys fees in your case. Your actual attorneys fees will depend on the complexity of your case and the issues involved. Payment plans are available. Visit Nolo.com to see the high fees that attorneys charge for divorce cases.
We have three locations to serve you in the Bay Area. The county where you live determines where your divorce will be filed. Major credit cards are accepted and payments are securely processed.
Should You Hire A Divorce Attorney?
Having an affordable San Francisco divorce attorney is not mandatory. You can proceed to represent yourself. However, it would be a good idea to hire a divorce attorney, and here is why. An attorney will advocate on your behalf in the courtroom and will often be the only voice on your side of an issue. A San Francisco divorce attorney can complete the required paperwork and comply with all rules and regulations the court has in order for your divorce case to proceed to trial. Learn More…
Starting Your Divorce Case
California Divorce Petition and Summons.
A spouse must file a divorce petition in order to obtain a divorce in California. There are 2 legal grounds for divorce in California: (A) Irreconcilable differences; and (B) permanent legal incapacity to make decisions. The filing spouse may also request temporary child custody, child support, alimony, and stay away orders at the same time. Either the filing spouse or non-filing spouse must be a resident of California for 6 months and of the county where the petition is filed for 3 months prior to the filing of the divorce petition. For instance, prior to the filing of a divorce petition in San Francisco County, either spouse must be a resident of California for 6 months and San Francisco County for 3 months.
The Summons
Along with the petition for divorce, the court will issue a summons. The summons contains standard family law restraining orders. These family law restraining orders provide, among other things, that minor children cannot be removed from California without the prior written consent of the other parent or court order. The family law restraining order also restrains the cashing, borrowing, or transferring of community property or separate property without the prior written consent of the other spouse or court order, except that such property may be used in the usual course of business or for the necessities of life. This list is not exhaustive.
Service of Divorce Petition
The filing spouse then serves the responding spouse with the divorce petition and summons. The term "serves" means the filing spouse must give the petition and summons to the responding spouse in a manner which complies with California law. For instance, the divorce papers may be served in person or by mail.
The responding spouse then must file and serve a written response to the petition within 30 calendar days of being served. If the responding spouse fails to file a proper response, he is said to have "defaulted." The court may then proceed to a divorce judgment granting relief specifically requested in the divorce petition. This called a default judgment.
Contested and Uncontested Divorce Cases
If a written response is filed, the parties may agree with all the issues in the divorce, such as division of community property and child custody and support. As a result, the divorce case may proceed as uncontested and the parties may submit a stipulated judgment or marital settlement agreement and judgment to the court. However, if the parties do not agree on all the issues of the divorce, then the case is contested and the court will conduct a trial. A divorce judgment will become final after the waiting period of 6 months and one day. The 6-months-and-a-day-rule starts to run when either the responding spouse is served with summons and divorce petition or a written response is filed and served in court.
Declaration of Disclosure
Whether contested or uncontested, the parties must trade Declarations of Disclosure prior to judgment in California. The Declarations Of Disclosure are a series of forms that require each party to list their assets, liabilities, income, and living expenses. In addition, the parties may discover assets, financial information, and other information through the California discovery procedures, such as written interrogatories, subpoenas, production of documents, and other discovery procedures.
Divorce Trial
Pending trial, one spouse may request temporary joint or sole custody of children, child support, and spousal support, among other orders. In order to proceed with trial in a divorce, the parties must comply with all rules and regulations regarding service of evidence and trial briefs. Trial is held in which the court decides the proper division of community property and community debts, assignment of separate property, permanent custody of children, child support, and alimony. After trial, a judgment for divorce is entered. Post-judgment motions to modify child custody, child support, and alimony may be brought.
Here's what our clients are saying about us
My divorce was very complicated, involving my company profit sharing plan and stock options. Mr. Carr's knowledge of the law was awesome…he helped to save my assets.
Helpful Family Law Articles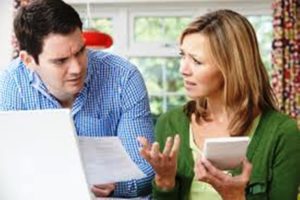 PROPERTY DISPUTES
During the dissolution proceeding, the parties will seek determination of their rights as to community property. Many times this leads to disputes and trials over property characterization. Community property is all property, such as real estate, pensions, employee stock options, acquired by a spouse during marriage. It is divided equally between the spouses during the divorce proceeding. Learn more about community property…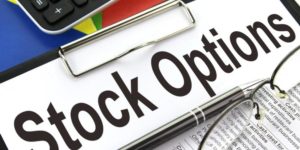 STOCK OPTIONS AND DIVORCE
Many working spouses collect stock options during marriage (especially in Silicon Valley) as a form of compensation for employment. These options are Incentive Stock Options. They are not transferable and their exercise is contingent upon continued employment. Learn more about stock options….